DigiPlay - Brazilian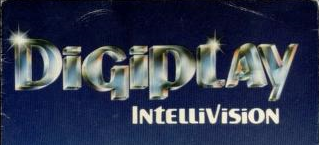 Many official games were produced in Brazil by a big company called Digiplay (a division of the Sharp company) These official titles were limited to 25 games; although there were many released pirated games - carts only (shockvision & others) in Brazil at that time for the intellivision. In 1984 the Digiplay Intellivision II was introduced in Brazil. Brazil was the only country outside North America to have the redesigned Intellivision II.
The checklist for the 25 Digiplay games can be downloaded here.