Aurimat - Mexican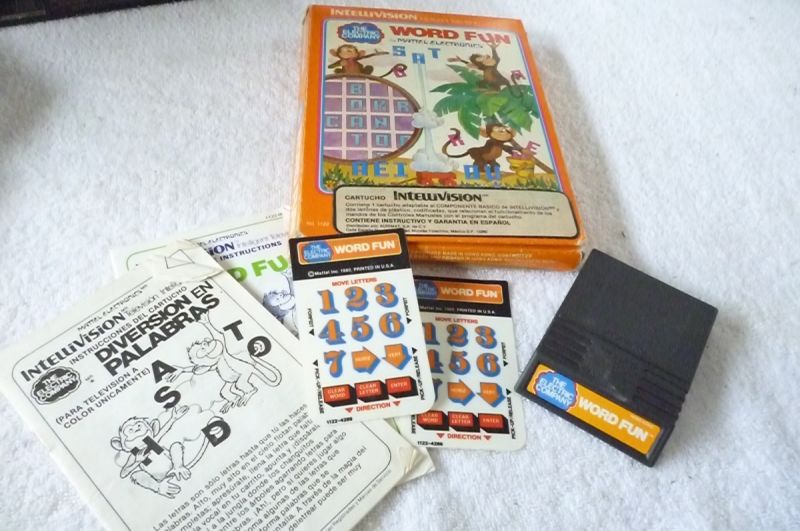 The Mexican toy industry was very competitive in the 70's and produced good quality items, largely due to protectionist laws for the Mexican toy that made any foreign toy expensive. By the 1980s, international companies such as Mattel invariably used Mexican toy makers to introduce their products through licenses, something that Mattel had started in the mid-1970s. For this Mattel first associated with CIPSA and in the 80's would do with Aurimat, with whom they were finally able to distribute the Mexican versions. With the globalization of the early 90's, Mattel was finally able to bring his toys produced in other countries like Taiwan (later in China) and obviously got rid of Aurimat.
A complete CIB is said to have 3 items : Sticker on the front of the box (although sometimes they were placed on top of the shrink wrap), a Spanish manual & an "M" stamped (melted) onto the top of the cartridge. Just like all south American Intellivision games, it appears that the boxes are mainly beaten up. It is difficult to find a mint condition game box,
There are currently an unknown amount of games in the Mexican Aurimat variation. A preliminary checklist can be downloaded here. As games are found, the checklist will be updated.